Add Your Heading Text Here
When the world was suddenly different this spring, we realized that business as usual just wouldn't work for our clients. Innovation became an imperative, not just an ideal. With supply chain issues and access challenges, what had been working…just stopped.
Our clients went from asking us to facilitate them through specific challenges—customer acquisition, product development, fake door tests and user discovery—to a more generalized approach: what can we do next?
It was in these workshops that we created the Pivot Kit. The Pivot Kit is a framework that can be facilitated internally in one hour to help teams remove existing solution bias and explore new opportunities for revenue, business models and even resource allocation.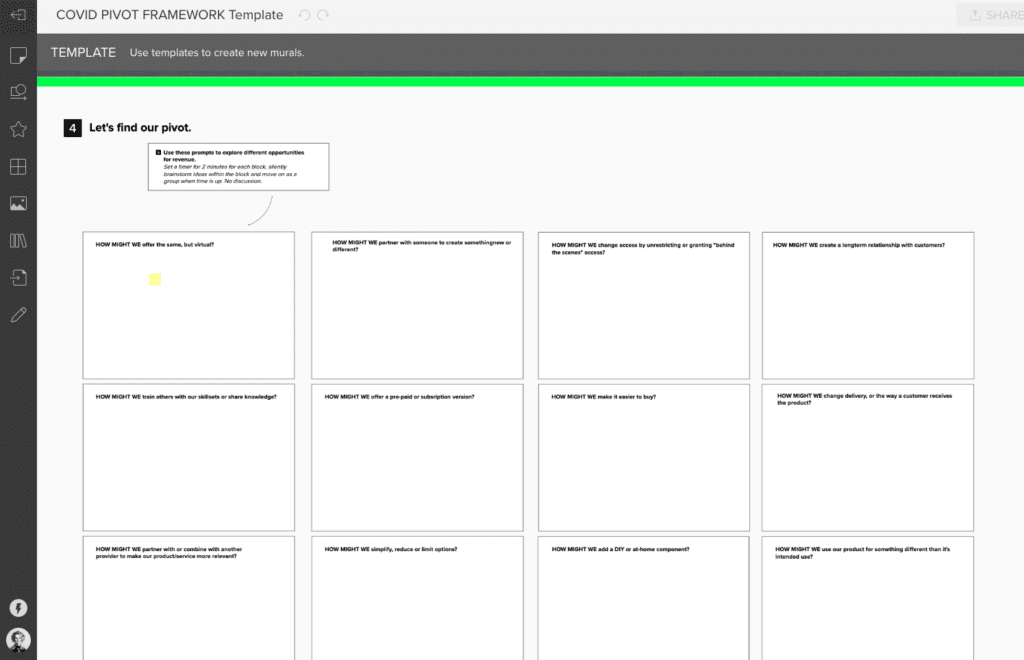 What I love most about this framework is that it's not just about solving our own problems. There's a section on thinking through ways that your company can help in this global crisis too. If you're not looking for new revenue streams, maybe just guide your team through this section in an effort to find new ways to contribute.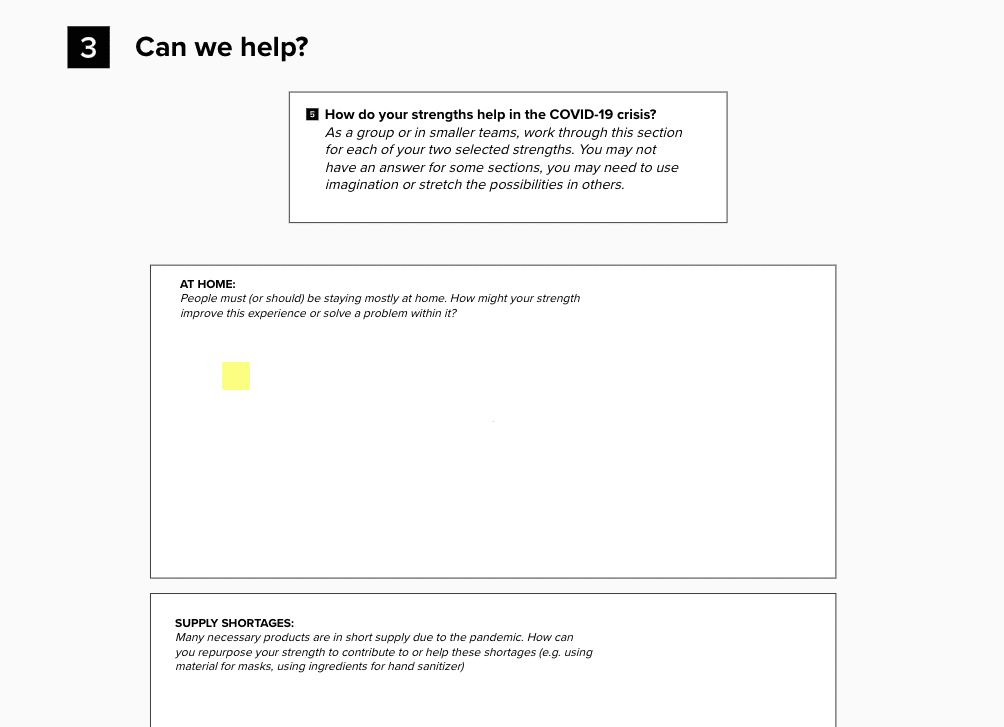 Times of crisis call for a new approach to problem solving. Book an hour with your team, gather them on Zoom and in the Mural, and begin.
Get the framework here. test